Industria farmaceutică
Pentru a putea comercializa un medicament sau un vaccin sunt necesare tehnologii de ultimă generaţie. Pentru a realiza acest lucru, producătorii din industria farmaceutică solicită echipamente eficiente şi igienice care garantează procese continue şi un randament durabil – din faza de pilot până la producţia pe scară largă.
Aplicaţii conexe
Produse conexe
Related services
Susţinerea producţiei şi inovaţiei de produse farmaceutice
Echipamentele igienice şi serviciile Alfa Laval răspund provocărilor industriei prin reducerea consumului de energie şi apă şi a altor costuri de producţie, asigurând, în acelaşi timp, o producţie eficientă, igienică şi durabilă. Echipamentele noastre igienice pentru utilizarea în industria farmaceutică sunt susţinute de teste de fabrică iar toate componentele sunt furnizate cu pachete complete de documentaţie farmaceutică bazate pe Bunele Practici de Documentare (GDP). Pentru pompele, ventilele, accesoriile pentru tancuri şi schimbătoarele de căldură Alfa Laval UltraPure putem furniza pachetul Alfa Laval Q-doc care asigură trasabilitatea completă a tuturor părţilor de contact din echipamentul furnizat.
Performanţă maximă în Industria farmaceutică
Alfa Laval pune la dispoziţie o ofertă completă de componente şi soluţii care sunt adaptate, în mod specific, la nevoile industriei farmaceutice. Acestea sunt completate de soluţii suplimentare de proces, cum ar fi sistemele noastre de separare, lidere în industria farmaceutică.
De ce să alegeţi Alfa Laval?
Creşterea duratei de funcţionare şi a producţiei
Uşurinţă la punerea în funcţiune, pentru calificare şi validare
Uşurinţă la curăţare şi service
Conformitate cu standardele relevante
Consecvenţă în cadrul lotului şi între loturi prin asigurarea caracteristicilor şi calităţii produsului
Îmbinare igienă maximă cu eficienţă maximă
Reducerea manipulării deşeurilor şi a consumului de utilităţi precum apa şi energia
Alfa Laval pumps
Pumps

Alfa Laval centrifugal pumps and rotary lobe pumps for the pharmaceutical industry.
Alfa Laval tubes and fittings
Alfa Laval Tri-clover tubes and fittings
90% of product contact surfaces in a typical pharmaceutical system come from tubes and fittings?
Good manufacturing practices
Thoughts on the GMPs
Introducing Alfa Laval's thoughts around
performance, documentation and hygiene
in the biotech and pharmaceutical industry.
All around performance
Alfa Laval Unique Diaphragm Valve
Premium
An all new diaphragm valve that delivers an all-around performance improvement.
Alfa Laval's Pharma academy
Alfa Laval's Pharma Academy
Part 1 - Green thinking
Part 2 - Mixing in bioreactions
Part 3 - Effective & efficient vessel cleaning
Alfa Laval Compabloc
New possibilities with a compact condenser
Alfa Laval Compabloc features an innovative design that can boost process economy in just one-fifth of the space.
Challenging traditional diaphragm valve design
Newsletter Near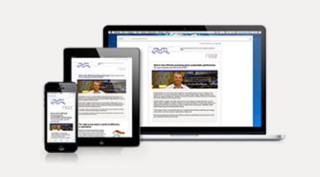 Pentru a vă ține la curent cu privire la aspectele importante de sustenabilitate și oportunitățile din domeniul dvs.
Broșură: O injecție sănătoasă pentru afacerea dvs.
Broșură: Așteptați-vă la mai mult:Alfa Laval Pharma-line și Pharma-X
Brochure: Extracting the essence of life
360° Service Portfolio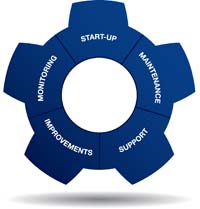 Alfa Laval hygienic equipment is backed by the Alfa Laval 360° Service Portfolio to extend performance. Contact us
Solicitare ofertă de preţ pentru Industria farmaceutică