Încălzire HVAC
Alfa Laval asigură soluții de încălzire care oferă economii de energie pentru apartamente, case, spații comerciale, hale industriale sau clădiri publice. Scopul nostru este optimizarea condițiilor; de la medii interioare confortabile și temperaturi plăcute ale apei din piscine la apa caldă menajeră.
Aplicaţii conexe
Produse conexe
Servicii conexe
Tot
Răcitoare de aer cu baterie cu aripioare
Schimbătoare de căldură cu fascicul tubular
Schimbătoare de căldură cu plăci
Soluţii HVAC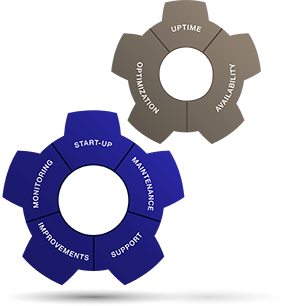 Our global service network has dedicated specialists, knowledgeable about your industry. We are here to support you with parts and expertise, wherever and whenever you need them.
The Alfa Laval 360° Service Portfolio covers all your needs throughout the life cycle of your equipment — from start-up, maintenance, support and improvements to monitoring services — for maximum uptime, availability and optimization.
By minimizing your total cost of ownership, we help you stay ahead of the competition.
Learn more about our service offer
---
Folosirea energiei într-un mod inteligent
Soluțiile noastre promovează utilizarea inteligentă a energiei, indiferent de sursa apei calde. De exemplu, în timpul verii, când un sistem de încălzire al unei clădiri nu este folosit la capacitatea maximă, capacitatea excedentară poate fi folosită pentru încălzirea piscinelor exterioare. Folosirea recuperării căldurii, în timpul producției și altor procese, pentru încălzirea clădirilor este o altă măsură de economisire a energiei care reduce costurile. costs.
Folosirea energiei din surse regenerabile
Alfa Laval este dedicată integrării surselor de energie regenerabile oricând este posibil
în soluțiile sale de încălzire care oferă economii de energie. Energia din reciclare sau energia regenerabilă, precum energia geotermală sau solară, poate fi folosită deseori ca alternativă sau ca sursă energetică suplimentară în sistemele de încălzire.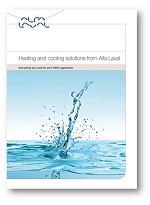 Găsiți tot ceea ce vă trebuie pentru aplicația dvs. în catalogul Alfa Laval HVAC.
Portofoliul Alfa Laval de Service 360°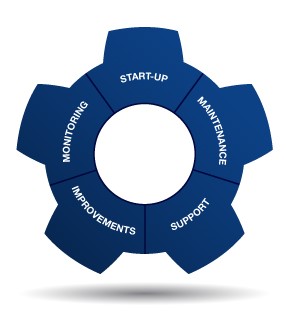 Pentru menținerea echipamentelor în cele mai bune condiții, Alfa Laval vă oferă un portofoliu cuprinzător de servicii.
Contactați-ne pentru a descoperi cum puteți extinde performanța produselor dvs.
Conducând viitorul în HVAC
Solicitare ofertă de preţ pentru Încălzire HVAC