Refrigerare industrială
De la soluții de înghețare și stocare la rece în spații industriale la refrigerarea patinoarelor, Alfa Laval oferă soluțiile cele mai noi și cele mai eficiente din punct de vedere energetic. Pentru domeniul alimentar oferim răcitoare cu aer extrem de eficiente care pot fi combinate cu schimbătoare de căldură cu plăci. Gama aplicațiilor variază de la răcirea în abatoare și zone de procesare a peștelui și cărnii la controlul climatului în incintele de depozitare pentru alimente proaspete.
Produse conexe
Servicii conexe
Tot
Răcitoare de aer cu baterie cu aripioare
Schimbătoare de căldură cu fascicul tubular
Schimbătoare de căldură cu plăci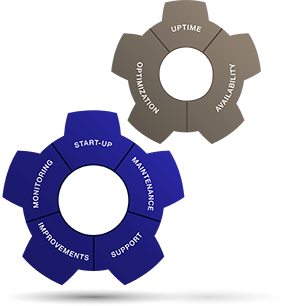 Our global service network has dedicated specialists, knowledgeable about your industry. We are here to support you with parts and expertise, wherever and whenever you need them.
The Alfa Laval 360° Service Portfolio covers all your needs throughout the life cycle of your equipment — from start-up, maintenance, support and improvements to monitoring services — for maximum uptime, availability and optimization.
By minimizing your total cost of ownership, we help you stay ahead of the competition.
Learn more about our service offer
---
O soluție pentru fiecare aplicație
Pentru stocarea produselor agricole - legume, cartofi și fructe - răcitoarele cu aer Alfa Laval oferă un raport perfect echilibrat de capacitate/flux de aer și un climat optim pentru fiecare tip de produs. De exemplu, răcitoarele Alfa Laval pentru instalațiile de coacere a bananelor sunt folosite pentru a optimiza fiecare etapă a acestui proces sensibil de coacere.
În horticultura modernă, instalațiile de creștere a florilor, de exemplu, folosesc schimbătoare de căldură cu aer Alfa Laval pentru răcirea și încălzirea aerului în interiorul serelor. Aceste sisteme îmbunătățesc în mod considerabil cantitatea și calitatea producției - consumând mai puțină energie și reducând costurile operaționale.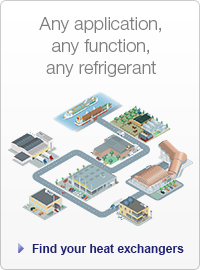 Alfa Laval oferă schimbătoare de căldură de încredere, de înaltă performanță energetică, indiferent de aplicație.
Solicitare ofertă de preţ pentru Refrigerare industrială