Tube in tube heat exchangers
Designed specifically for heating and cooling of sludge containing fibres and particles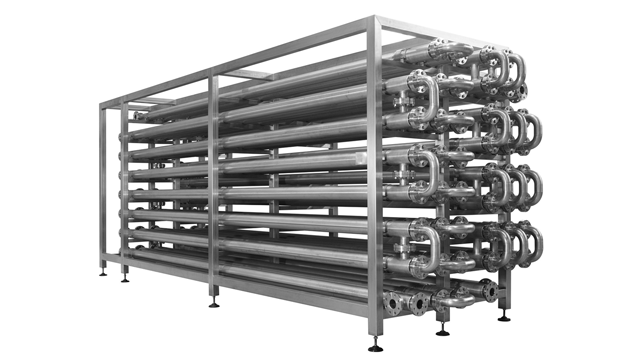 Extindeți performanța echipamentelor dvs.
Rețeaua Alfa Laval globală de service vă poate ajuta cu piese de schimb și expertiză, oriunde vă aflați și oriunde aveți nevoie. Prin asigurarea unui timp sporit de funcționare, a disponibilității și a optimizării, vă ajutăm să maximizați rentabilitatea investiției. Putem colabora cu dvs.
pentru a integra serviciile noastre într-un Acord de Performanță pentru operațiuni previzibile și fără griji.
Cum vă putem ajuta?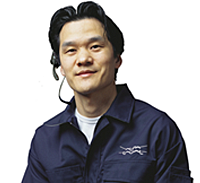 Vă rugăm să ne contactați pentru întrebări/informații detaliate.
The new Alfa Laval Tube-in-tube heat exchanger is specifically designed for sludge which contains fibres and particles, making it ideal for heating and cooling of most wastewater sludge. The equipment consists of a single tube mounted inside an outer shell tube, so that the product medium flows counter-current through the inner tube, with the service medium around it.
The unit features a fully welded construction with a bellow-on-shell tube to absorb thermal expansion. The Alfa Laval Tube-in-tube heat exchanger modules are typically connected in series and mounted on a frame. The shell tube is always smooth while the product tube is either corrugated or smooth depending on the application. The installation is maintenance free, thus eliminating any need for spare parts.
The layout of tube-in-tube heat exchangers can be customised to fit the available installation foot print or other customer requests.
The product medium inside the tube flows in counter current to the service medium. The product tube is corrugated or it can be smooth. The shell tube is always smooth.
The range of Alfa Laval heat exchangers makes it possible to choose the optimum heat exchanger for each duty.
Graphic representation of the flow pattern in the Alfa Laval Tube in Tube heat exchanger.
Solicitare ofertă de preţ pentru Tube in tube heat exchangers