Răcire HVAC
Proiectarea unui sistem de răcire poate fi o sarcină complexă, luând în considerare factorii numeroși implicați într-o soluție de succes. Alfa Laval furnizează o gamă cuprinzătoare de schimbătoare de căldură și componente pentru aplicații de răcire și aplică informațiile și experiența dobândite de pe urma numeroaselor proiecte finalizate în întreaga lume.
Aplicaţii conexe
Produse conexe
Servicii conexe
Tot
Răcitoare de aer cu baterie cu aripioare
Schimbătoare de căldură cu fascicul tubular
Schimbătoare de căldură cu plăci
Soluţii HVAC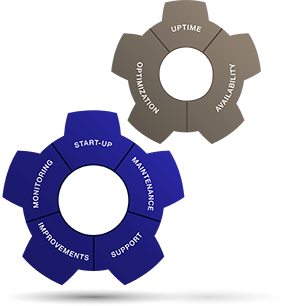 Our global service network has dedicated specialists, knowledgeable about your industry. We are here to support you with parts and expertise, wherever and whenever you need them.
The Alfa Laval 360° Service Portfolio covers all your needs throughout the life cycle of your equipment — from start-up, maintenance, support and improvements to monitoring services — for maximum uptime, availability and optimization.
By minimizing your total cost of ownership, we help you stay ahead of the competition.
Learn more about our service offer
---
Gamă cuprinzătoare, performanță de încredere
Majoritatea soluțiilor de răcire implică unul sau mai multe schimbătoare de căldură. Alfa
Laval identifică o soluție pentru necesități de răcire specifice, personalizată pe baza gamei noastre cuprinzătoare de schimbătoare de căldură. Schimbătoarele noastre de căldură atestate din punctul de vedere al performanței asigură o eficiență de încredere.
Soluții eficiente sub presiune
Alfa Laval oferă soluții pentru proiecte majore precum răcirea pentru asigurarea confortului interior în zgârie-nori. Volume mari de apă trebuie pompate pe distanțe mari la o presiune ridicată constantă în clădirile înalte. Portofoliul de răcire complet Alfa Laval pentru clădiri înalte include schimbătoare de căldură cu rol de reducere a presiunii pentru a proteja răcitoarele și unitățile de aer condiționat de presiunea excesivă.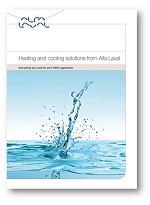 Găsiți tot ceea ce vă trebuie pentru aplicația dvs. în catalogul Alfa Laval HVAC.
Portofoliul Alfa Laval de Service 360°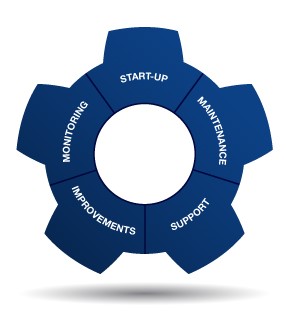 Pentru menținerea echipamentelor în cele mai bune condiții, Alfa Laval vă oferă un portofoliu cuprinzător de servicii.
Contactați-ne pentru a descoperi cum puteți extinde performanța produselor dvs.
Conducând viitorul în HVAC
Solicitare ofertă de preţ pentru Răcire HVAC